Tenda Mutasa's Moses Receiving the Ten Commandments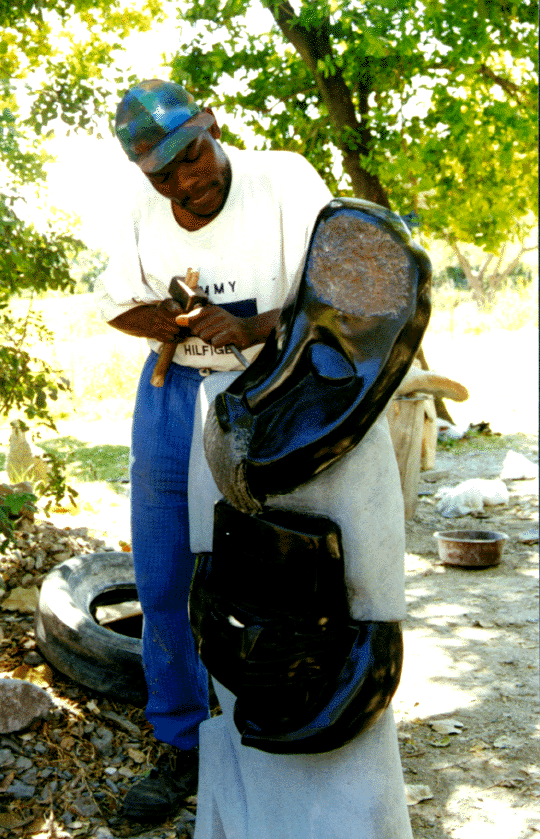 Artist: Tenda Mutasa. Title: Moses Receiving the Ten Commandments. Location: Chapungu Sculpture Park, Harare
---
Photographs © George P. Landow. Images may be used without written permission for any educational purpose. Any commercial or other use requires prior written permisison from [email protected].
According to the artist, who explained his subject to me while working in his outdoor studio at Chapungo, he has depicted Moses kneeling as he received the ten commandments from the Lord. As Mr. Mutasa further explained, the moral law provides all that one needs to live by in a complex world: it simplifies and clarifies.
Anyone wishing to contact the artist may do so at No. 3 Gurudzi Street, New Mabvuku, Harare, Zimbabawe.
---